Be prepared this will be a longer than average post. There is a lot to tell you today. Firstly I hope everyone has had a wonderful Christmas with lots of lovely crafting goodies in your stockings.
Today Top Tip Tuesday has its last challenge of the year. It's going to be an easy one too, so
Our sponsors this week are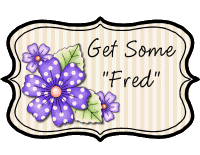 We have changes afoot too... as from the our next challenge on the 3rd January we will be going fortnightly with the entire team producing inspirational samples.
My card this week is one I made for my Brother in Law' s birthday which was Christmas day. I used Fizzy Moon image, DCWV papers, Nesties, Promarkers and Stickles.
I am entering this card into the following challenges -